Intensive Polish Courses
Current:

Intensive Polish Courses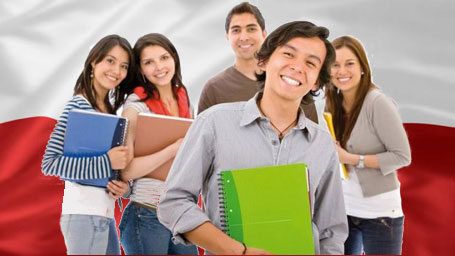 What do we offer?
20 lessons of Polish in 1 week

course matherials included

various levels of proficiency - for those who know already some Polish we prepared the pre-test

courses starting every Monday

interesting programme focused on communicative site of the language

qualified language instructiors speaking various European langugaes (such as: English, German, Spanish, Portuguese, Russian, Ukrainian etc.)

...and the most important - great atmosphere during the Polish classes with the best teachers in Wroclaw*
* according to our Student's opinions :)
Where are we in Wrocław?
school is located in the heart of Wroclaw, close to Galeria Dominikańska Shopping Centre and the Main Railway Station - ul. Podwale 62a, pokój 309
you can reach us by most of the buses and trams coming from different parts of the city
if you drive a car - there is a free parkplace close to school where you can leave your car
Are you interested in our courses?

Get more information at +48 662-225-757 or at info@polish-world.pl or fill in the registration form.
If you are looking for more intensive course see our offer of General Polish Courses here >>>
If you want to learn Polish quickly, Intensive Polish Course is definitely what you should try.

Our Intensive Polish Course consists of 20 lessons a week (depending on the amount of Participants). Polish lessons start each Monday so there is always the right time to start.

The aim of the course is to help you to use Polish effectively in general, everyday situations, such as at the post office, out shopping, at the train station, or at the bank.
When you start your course, we will test your current knowledge of Polish, to make sure you are placed in a group at the right level. There are 6 General Polish levels, from A1 on the Council of Europe's Common European Framework for modern languages (Beginner) to C1 (Advanced).
Interested in our course?
Please contact us at +48 662 22 57 57 or by e-mail: info@polish-world.pl